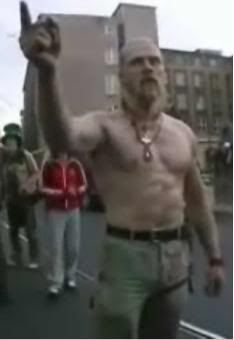 Tired of automated customer service on the phone, here are some escape codes, for so too get a real person.



The banking industry

If you're a Chase customer you could skip the automated menu by pressing 5 then pause and hit 1-4-star and zero.


Bank of America's escape code used to be hitting zero twice, but they may be on to us. Now you must hit zero three times.


You can still just press "zero" to get an operator when you call Wells Fargo and Washington Mutual.

The credit card industry

American Express customers can hit zero to bypass the automated menu, but be patient. It will ask for your 15-digit card account number, which you may ignore. It will then say "We do not recognize your input," which you also ignore, and you will soon be connected to a live operator.


MasterCard holders can hit zero three times for a live voice.

The airline industry

You can bypass American Airlines' menu by pressing zero twice, then when the virtual woman says she will need some information, just say "Agent."


For a Continental airline live operator press 3.


Northwest Airlines press the star key then zero.


Southwest Airlines actually has live operators answer every call. If they're busy you'll be put on hold, but there's no automated menu.

PC support

If you want to reach a live voice at Gateway, hit zero twice, but be prepared to wait on Hold for a little while.


For Hewlett-Packard say "agent" when you're first prompted to speak.


Sorry, but found no magic bullet to bypass Dell, Apple, or IBM's automated voice menus.